Helping Children By Donating
Will Change a Child's Life
Hopes and Dreams is dedicated to delivering self-sustaining, poverty breaking solutions through water initiatives and micro enterprise development projects in Africa and India.
As an organisation we believe that these two main keys can break the cycle of poverty for generations;
Bringing access to clean water (coupled with education) and
Micro Enterprise Development (i.e. empower women to run their own small business).
Hopes and Dreams directly addresses SDG Goals: #1, #3, #5, #6, #8, #10 & #17.
At Hopes and Dreams we use the term ''preventative poverty". Our aim to address the root cause not just the symptoms so that the cycle is broken. Our beneficiaries can prevent a life of future poverty by adopting our solutions and by receiving education. In doing this, their situation and mindsets are changed.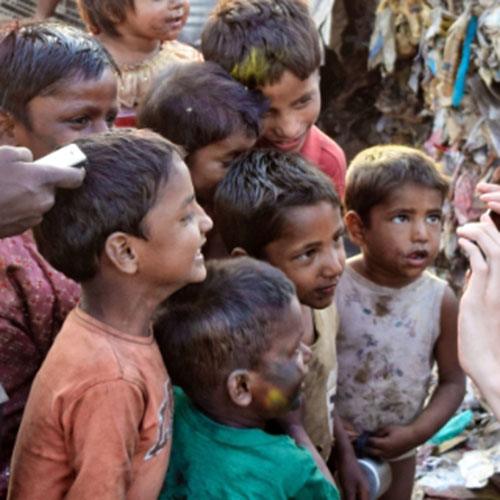 We help communities to hope by bringing expertise in the rehabilitation of broken borewells and opening new ones across Africa and Asia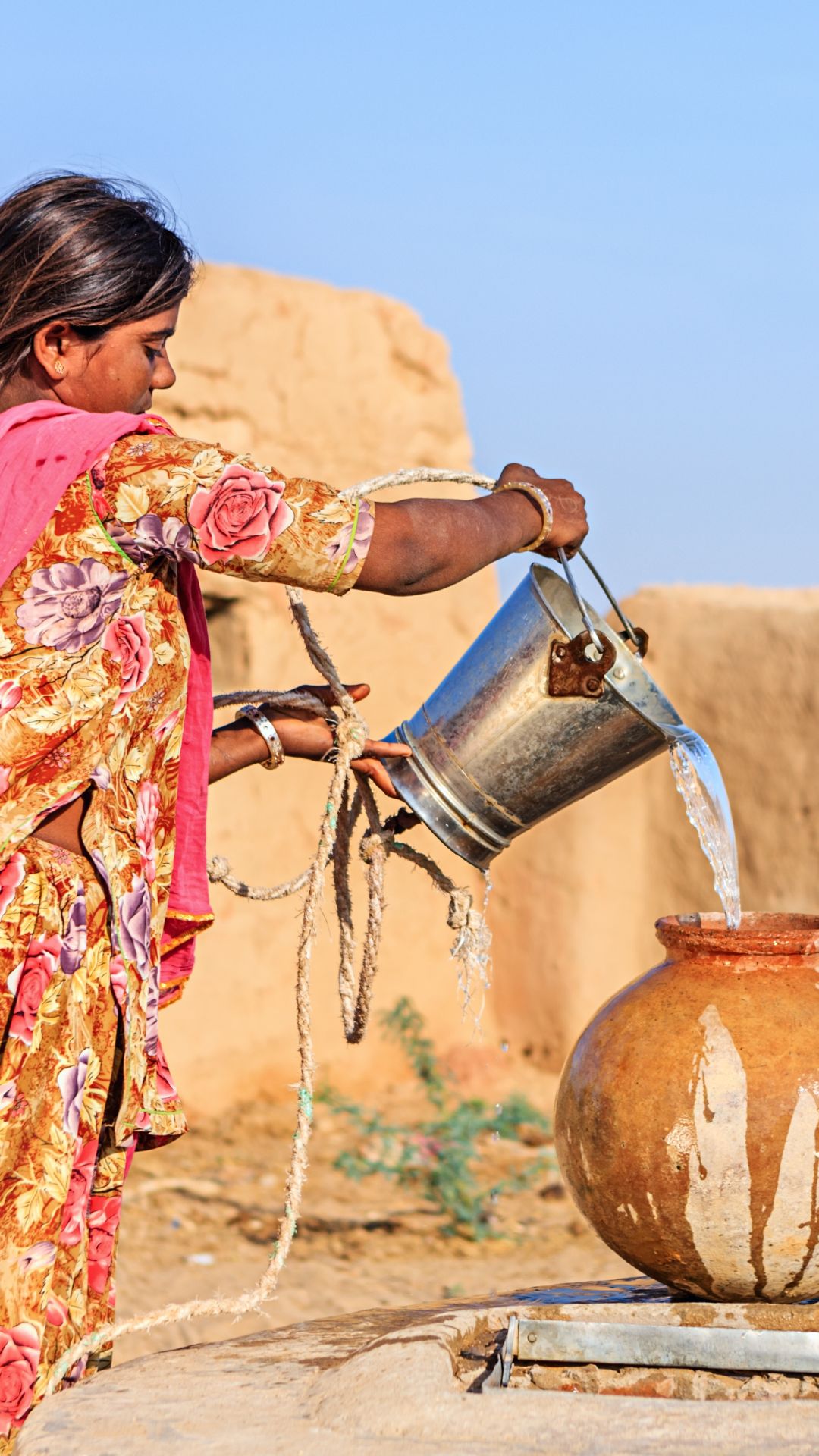 Water and Sanitation, Hygiene Education (WaSHE)
Hopes and Dreams works together with local in-country partners, usually Non-Governmental Organisations (NGOs), to bring desperate communities access to clean, safe water and improved health.
The benefits of our programs are so much more than just bringing water to a community. It's often said that "water is life".
These benefits include:
children have a greater chance to live past the age of 5 because they do not fall sick due to water related diseases,
children can go to school instead of spending hours going back and forth to get water from an unclean source,
women and children do not have to walk great distances and at times be exposed to sexual predators.
What our in-country partners do
It takes a team of different partners with specialised skills to complete a water initiative.  Our on the ground partners play an integral part in our projects to ensure a successful implementation.
Partner 1 works closely with a water point committee to identify the best location within the community so maximum beneficiaries can have access to a clean water supply; undertakes analysis of the communities current conditions, arranges a site assessment, contracts local drillers to drill the bore-well, co-ordinates water quality and volume testing and assist with project management. The water point committee takes on the responsibility and ownership of the project.

Partner 2 provides the equipment; the equipment includes a submersible solar powered pumping system, 350-700 watt solar panels, a tank stand with a 5,000Lt reserve tank and a tap. This solar powered pumping system uses some of the latest technology in the industry and is among the most efficient and simple pumps in the world. The system can pump water all day, the excess water is stored in an overhead tank. Solar pumps are low maintenance, require no manual operation and uses clean renewable energy.
Partner 3 transports and installs the equipment, takes samples of water yields, water quality testing and provides training in equipment maintenance.
The community nominates a small number of its members, who help install the pump and are trained in basic repairs, i.e. "Pump Minders" training. This partner is also responsible for support if technical issues arise.
Partner 4 performs water quality testing in a laboratory plus provides hygiene and sanitation training to the key community members. These members then share the education to the rest of the community via their normal communication channels.
Partner 5 Hopes and Dreams provides; governance through their in-country representatives and management advisory committee; project funding and overall project management.
All our projects have the expertise of a Hydro geologist who performs borehole testing to determine the water yield and water quality. We take steps to ensure that the water is fit for human consumption and meets the World Health Organisation (WHO) standards.
We empower women to dream, providing seed funding so they can start a small business to provide a sustainable income stream for their families
It all begins with an idea. Micro Enterprise Development (also known as Economic Empowerment) is the provision of small, collateral free loans to the entrepreneurial poor for employment opportunities. It's designed to give a kick-start or assist entrepreneurs who lack access to financial services through the traditional banking sector for the purpose of them starting and building their own small business. As loans are repaid, this money is re-loaned to new beneficiaries.
Our clients receive loans as groups not as individuals. This model keeps each member accountable to one another and improves the success of repayments, builds relationships between members both within the groups and at training sessions.
We target women who would not typically be able to borrow money from commercial banks so they are forced to borrow from loan sharks who charge exorbitant interest rates. Our in-country partners act similar to a bank, but this bank goes to the people and offers microcredit, which is affordable to the poor.
In many cases the poor often have both skills and ideas, but unless they have access to capital, they will never have a chance to implement any of them. MED helps the participants gain self-worth and live dignified lives.
We only lend money to those who are prepared to help themselves. We are not a charity in the usual sense of the word. Experience teaches that giving charity is not a long-term solution to extreme poverty. What we do is provide capital, facilitate loans and then create support systems for the clients so they will be successful in running their business.
We provide economic independence and empower the working poor to build their own future, take control of their financial situation and free themselves from poverty. We help develop the community as a whole.
By providing an opportunity to earn or increase their income there is an immediate and lasting impact on their quality of life. This enables the ability to afford food, clean water, proper shelter, healthcare and an education for their children. As business income increases, the business is able to expand and the effect spreads beyond the family into the local community; creating jobs, stimulating small businesses, contributing to the local economy which strengthens communities among the poor.
Self sustaining solutions
We work with communities to develop long lasting practices in the areas of economic management and community health. Self-Sustainability for us means that the project does not require continual topping up of funds. As part of our model processes are put in place whereby the beneficiaries are given the skills through training and education on how they can do it on their own.
We coach and train our beneficiaries to run successful viable and independent micro businesses. From day one of running their small business the woman is generating an income that enables her to buy the next batch of stock for her on going trading. We educate by training the community in Pump Maintenance and in Sanitation and Hygiene.
We currently have projects that require funding for Micro Enterprise Development (MED) in Africa and India, as well as Water and Sanitation, Hygiene Education (WaSHE) in Africa.
Note: 90% of your donation / investment gets there and all contributions received are fully tax deductible
For more information on these projects, please click on the images below.
Fund Clean drinking water
Help Poor Households Survive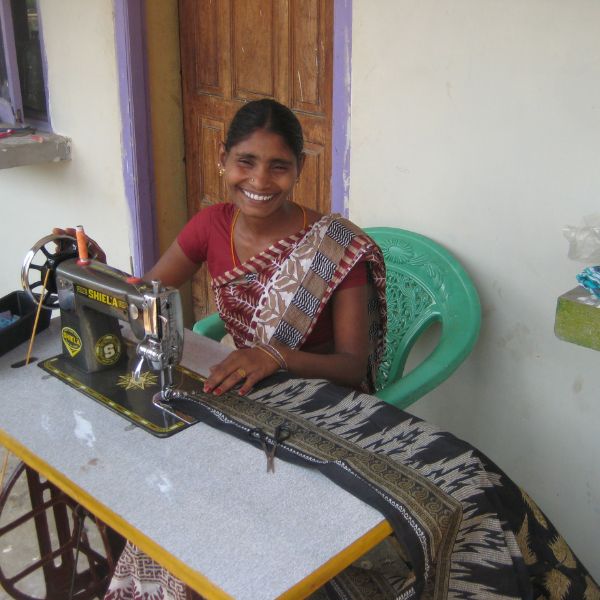 We can't help everyone but…
Everyone can help someone
Join our mission. Volunteer, Donate, Advocate. Get Started Today.
Stay informed about the lives we change + how you can be part of this movement to inspire charitable action