Transforming Lives, Breaking Poverty.
Join our mission. Volunteer, Donate, Advocate. Get Started Today.
Stay informed about the lives we change + how you can be part of this movement to inspire charitable action
Will you join us and change someone's destiny TODAY?
Stay informed about the lives we change + how you can be part of this movement to inspire charitable action
Ready to help break poverty?
Find out how we can make an impact together
Become a Strategic Partner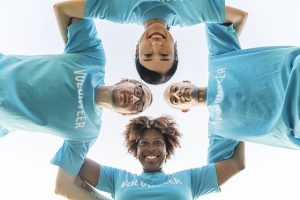 We always aim to partner organisations and groups with aligned synergies with our principles and objectives.
We follow strict governance criteria in selecting our grassroots implementation partners and projects. We invite socially responsible organisations to invest by partnering with us to provide self-sustainable solutions in the developing countries and reap the transformed lives as return on investmen.
Become a strategic partner (corporate or business) based on synergies between organisations.
Contact us by email info@hopesanddreams.org.au or telephone +61 415 110 055 to discuss how.
Become an Advocate
Why not get involved and join in championing our cause, e.g. become and advocate, use your social media preference; Facebook, Twitter, Instagram or LinkedIn to spread the word with your friends, families and work colleagues.
Share our story – who we are, why we exist, what we do and the impact we are having
Start a Fundraiser
A fundraiser is a great way to get involved and can be alot of fun. Here are some suggestions:
Hold a casual clothes day at your workplace or school
Start up a workplace giving pledge program
Show support by ongoing sponsorship
You personally decide to make a difference and give a once off contribution or make a commitment to making a monthly contribution.
Sponsor a Project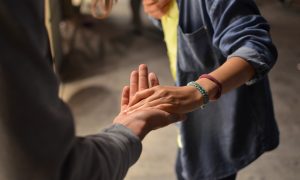 Consider helping by doing creative fund raising activities to:
sponsor a Water and Sanitation, Hygiene Education project  to bring safe, clean drinking water to a village of 5,000 people for $15,000
create a Self Help Trust Group, consisting of 10 women in India so each woman can run their own small business for $1,650
create a group, consisting of 10 women in South Africa so each woman can run their own small business for $330
Volunteer
Unable to give financially? Why not give your time instead?
Hopes and Dreams is an organisation run purely by volunteers, so that contributions received are directed to our projects to serve the people who need it most.
We are always looking for people with passion and a variety of skills to help us do what we do.
Why not get involved and make a difference with us?
If you would like to be a part of the team, facilitating community development for people in poverty, please send an email to info@hopesanddreams.org.au detailing your skill set and your availability.
Take the One Challenge
For an individual, YOU contribute the equivalent of 1 days income. It's 'ONE day' out of your whole years wage/salary, this represents just 0.27% or YOU contribute just 1 hours pay per month and commit to monthly contributions for the year. It's 'ONE hour' from your 160 hour working month.
For a Business, it's giving away only 1% of your profits
Many organisations are doing this and see this as an opportunity to "give back" and an important factor to their continual success. In Australia the average daily income is equal to four month's income of an individual living below the poverty line in India. Giving just ONE day's income allows someONE's life to be changed forever.
Hopes and Dreams needs support to transform the lives of more than 152,000 people who are living in the poorest areas around the globe.
Your choice to sacrifice ONE day or 1%, changes the future, not just for one person, but for their family, the wider community and the next generation.
We all have a moral and social responsibility to make the world a better place. Are YOU willing to join in our mission and take up the ONE challenge?
To be part of THE ONE CHALLENGE, email us at info@hopesanddreams.org.au
Ready to change someones destiny?